TRAVEL
Abu Dhabi Full Day Tour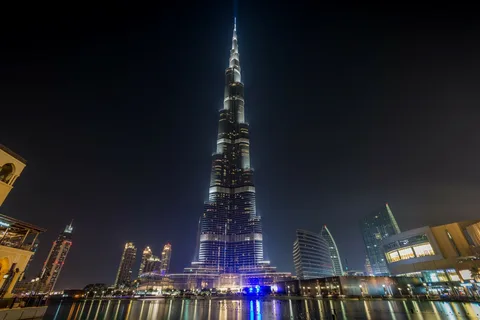 Discover the majesty of Abu Dhabi Full Day Tour and see top attractions including the Sheikh Zayed Grand Mosque and Emirates Palace. You'll also visit other popular landmarks like Yas Island and Ferrari World, all while enjoying easy transportation and guided sightseeing with an experienced local guide.
Take an all-in-one tour of the UAE capital, with a pickup from your hotel in Dubai and return transfer included. Explore Abu Dhabi's top attractions, from the colossal Sheikh Zayed Grand Mosque—one of the largest in the world—to the traditional Date Market and quaint Heritage Village, and enjoy photo stops at the Emirates Palace Hotel and Corniche area. Plus, delve into the rich history of Abu Dhabi with a visit to the new Louvre Abu Dhabi Museum.
This full-day tour includes a pickup from your hotel in Dubai, so you can relax on the 90-minute drive to Abu Dhabi. The first stop of the trip is the Sheikh Zayed Grand Mosque, one of the most iconic landmarks in the city. Built in 2007, this opulent structure is designed to showcase Islamic architecture and culture, with Swarovski chandeliers and intricate designs.
The mosque is a true work of art, and there's much to admire inside as well. From the dazzling gold and marble decorations to the massive courtyards and world-record prayer carpet, the mosque is truly an architectural wonder. After your visit, continue to the Corniche area and take in excellent waterfront views of Abu Dhabi. Then, head to the opulent Emirates Palace to learn more about the UAE's monarchy and its history. This distinctive landmark provides a glimpse into the country's heritage and government, and its vision for the future.
During your time at the Emirates Palace, listen to your guide's insights into the palace's historical and cultural significance, as you admire its lavish interiors. Then, head to the emirate's largest mall for some shopping at Marina Mall (own expense). After lunch at one of the many eateries at the Marina Mall, you'll travel to Qasr Al-Watan—the Presidential Palace. This distinctive landmark offers a unique insight into Arab heritage and governance, and its many ambitions, expertise, and inspirations.
Getting around Abu Dhabi is easy with this tour, and you'll have ample time to experience the coasters, racing simulators, and rides at Ferrari World before your return journey. You'll have an opportunity to enjoy plenty of photo opportunities while at the theme park as well. You can take a tour of Abu Dhabi all year round, but winter—November through March—is the most popular season for visitors. The temperature is milder and less humid, making it ideal for exploring. If you're traveling at a different time, check individual tour pages to make sure that the weather will be suitable for your activities. In case of inclement weather, alternative activities will be offered. In the unlikely event that you're unable to complete your planned tour, Rayna will provide you with a full refund.