TRAVEL
Things Houston is Famous For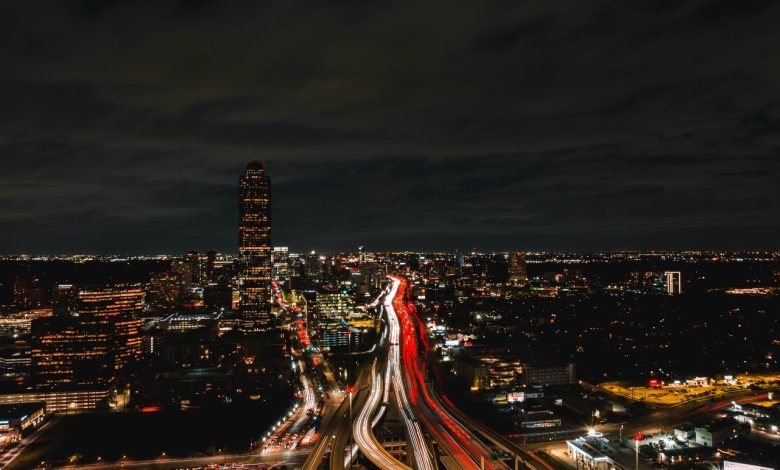 Houston, Texas is a vibrant and diverse city that offers visitors plenty to explore. With it being the fourth most populous city in the US, there is so much to discover. From its world-famous cuisine and nightlife scene to its arts district, Houston has always been known for something special. In this blog post, we will be exploring all the things Houston is famous for and why you should consider booking a vacation to this amazing destination!
Whether you are looking for big-city amenities or family-friendly fun, you'll find it all in Houston – from bustling downtown parks and renowned museums to mouth-watering Tex Mex eats and unique shopping experiences! So, sit back, relax – grab some popcorn – as we get ready to dive into everything great about The Bayou City.
Discovery Green
Nestled in the heart of bustling downtown Houston lies Discovery Green, a 12-acre park that offers a refreshing respite from the city's hustle and bustle. Whether you are a local or just visiting, there is plenty to see and do in this urban oasis. Take a stroll through the lush greenery, let the kids play in the interactive fountains, or catch a concert or movie on the park's outdoor stage.
And if you are looking for a bite to eat, you will find plenty of delectable options at the park's many food vendors. With so much to offer, it is no wonder that Discovery Green has become a beloved gathering spot for Houstonians of all ages.
Museum District
The Museum District in Houston is a true gem of a destination for anyone with an interest in art, science, history, or culture. With 19 museums spread over four distinct zones, visitors can find something to pique their curiosity around every corner.
From the grand Houston Museum of Natural Science, which is home to a planetarium and a butterfly centre, to the Museum of Fine Arts, Houston, which boasts an impressive collection of over 70,000 works of art, there is no shortage of options for the curious explorer.
JP Morgan Chase Tower
The JP Morgan Chase Tower is a true marvel of architecture that captures the attention of visitors and locals alike in Houston. This iconic skyscraper stands as a symbol of the city's economic and financial strength, adding to the impressive skyline of downtown Houston.
Standing tall at an awe-inspiring height of 305.4m (10002 ft), it is easy to see why the tower's unique design and impressive stature draw people in. As the tallest five-sided building in the world, the JP Morgan Chase Tower has earned its place as one of the most famous landmarks in Houston, attracting thousands of visitors each year.
The Heights
The Heights is an enchanting neighbourhood in Houston with a vibrant atmosphere that draws in visitors and residents alike. One of the highlights of this area is 19th Street, a charming and offbeat strip that offers a diverse range of activities for all ages. If you are in the mood for treasure hunting, hop from boutique to thrift store in search of unique finds.
If you're feeling peckish instead, there's a plethora of cafes and bistros that serve up everything from hearty breakfasts to decadent desserts. Overall, the Heights is a neighbourhood that has something for everyone, and 19th Street is an excellent starting point to explore it all.
The Galleria
The Galleria is an iconic landmark that has become a symbol of Houston's charm and sophistication. With its expansive space of 2.4 million square feet, this shopping mall houses over 400 stores and restaurants that cater to every style and taste. It is also home to two luxurious Westin hotels including The Westin Galleria Houston, which is one of the most popular hotels with rooftop pool in Houston.
There is an endless array of options for those who visit The Galleria, from high-end fashion to fine dining to entertainment, making it the city's most popular retail and tourist destination. For locals and visitors alike, The Galleria offers an unparalleled shopping and dining experience that will leave lasting memories.
Innovation hub
Houston has made a name for itself as an innovator city, with its economy thriving on creative thinking and a knack for problem-solving. With over 350 companies having been awarded for their innovative products and services, it is clear that Houston has a vibrant and thriving hub for ideas and creativity.
Whether it is technology, energy, or healthcare, H-town is leading the way in cutting-edge research and development, with experts coming from all over the country to take advantage of the city's fertile ground for innovation. The future looks bright for Houston, and there is no doubt that its thriving hub for innovation will be at the forefront of what makes this city great.
Beautiful trails
Houston is well-known for its stunning trails that offer an exceptional outdoor experience. One of the most popular trails is the Buffalo Bayou Park Trail, which stretches for ten miles and offers incredible views of the bayou and downtown Houston. Another trail to explore is the White Oak Bayou Trail, boasting 7.4 miles of paved pathway from north to south.
Additionally, the Brays Bayou Greenway Trail, which runs for twelve miles, offers a peaceful escape through green, natural landscapes. Whether you are looking to take a leisurely stroll, ride a bike, or enjoy a scenic run, Houston's trails have something for everyone.
BAPS Shri Swaminarayan Mandir
The BAPS Shri Swaminarayan Mandir in Houston is truly a marvel of human craftsmanship. Built entirely by hand over a period of 28 months, the temple stands as the first traditional Hindu Mandir in the United States. Constructed from 33,000 pieces of Italian marble and Turkish limestone, the Mandir is an awe-inspiring testament to both the skill and dedication of those who built it.
Though its size certainly adds to the grandeur of the temple, it is the intricate carvings and attention to detail that leave visitors breathless. For anyone looking to experience a truly unique cultural landmark, the BAPS Shri Swaminarayan Mandir is an absolute must-see.
Space travel hub
Houston is a popular hub for space travel enthusiasts as it houses both the NASA Space Centre and the Johnson Space Centre. Visitors can explore the history and future of space exploration through the many exhibits and displays scattered throughout the centres, including well-known spacecraft and equipment used during historic space missions.
The NASA Space Centre offers a unique simulation of a shuttle mission, allowing visitors to experience what it is like to be an astronaut. Overall, Houston is a must-visit destination for anyone interested in space travel, as it offers an educational and awe-inspiring journey through the history and future of space exploration.
Cuisine
Houston is a foodie's paradise thanks to its diverse and renowned cuisines. With such a rich culinary landscape, one can indulge in a wide range of traditional Texan barbecue, as well as international flavours. In Houston, you will find a variety of cultural restaurants reflecting the city's diverse population, including everything from authentic Southern-style dishes to Mexican, Vietnamese, and Indian cuisine.
Visitors and locals alike can embark on a culinary adventure in Houston, where they can savour endless options of delicious food. Houston's cuisine offerings continue to impress, making it a must-visit destination for food enthusiasts craving a one-of-a-kind culinary experience.
Conclusion
Houston is a city full of endless opportunities and attractions. It is the perfect place for travellers who are looking for an experience that goes beyond the typical tourist stops. Here, you can discover world-renowned museums, excellent food from around the globe, stunning outdoor parks, and ample entertainment.
With everything from professional sports teams to cool nightlife spots to fine dining options, Houston has something for every type of traveller – regardless of interests or price range. Whether you are in town on business or leisure – or even if you're a local just looking for something different – Houston is sure to provide you with memories that will last a lifetime.