BUSINESS
From Failure to Fortune: Inspiring Stories of Business Resilience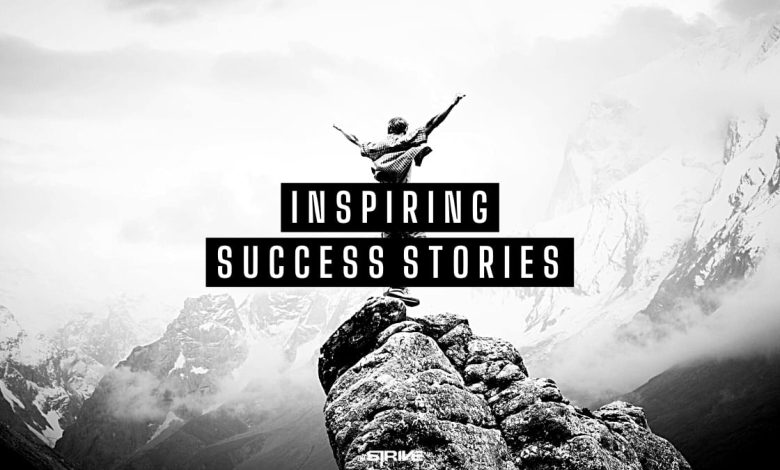 Whether you are an entrepreneur, a business owner or even a professional working under a company, each of us has faced various difficult challenges at least once in our careers. What matters when we face these challenges is if we are looking at those challenges the right way and working our best to thrive, instead of falling behind.
From escape room businesses to movie directors, it is your innate resilience and determination to strive for success that takes you up. Resilience serves as the key determinant helping budding entrepreneurs and businesses achieve success over time.
Here are some inspiring stories of resilience about businesses and entrepreneurs that made it big despite facing tough challenges and sought to strive hard without giving up:
Sarah Blakely
Sara Blakely is the founder of the renowned billion-dollar shapewear company, Spanx, launched in 2000. She pondered over the idea of her brand in the late 1990s even though she had no idea or experience about fashion, retail or business leadership.
Growing up in Clearwater, FL, Sara intended to become a lawyer like her father. Though she did well in school, she scored poorly on her LSAT several times. She instead tried stand-up comedy and at the age of 27, sold fax machines as a wandering sales employee, going door-to-door. She continued as a wandering salesperson for seven years until she had an idea for Spanx.
She went around selling machines in the scorching heat of Florida, wearing pantyhose, a part of her formal dress code. Though she liked the control-top elements of her hosiery, the panty lines and the seam reveling through her open-toed shoes, did however frustrate her! It was from her frustration at this that she thought of coming up with a way to have one without the other and Spanx was born.
She launched her brand Spanx, when she had no business degree and had to use $5000 from her savings account. She took no investments from anywhere outside. During all her pitch meetings with prospective stores and buyers, she insisted on modeling her shapewear herself. Further, she took the step of reaching out personally to journalists for coverage.
Today, she still owns 100% of her company. In 2006 she also founded the Sara Blakely Foundation with the aim of investing in women through different supporting organizations in the field of education, entrepreneurship and arts.
Sara sent some of her brand products to The Oprah Winfrey Show, and the media giant featured Spanx in one of their 'favorite things' campaigns. It helped the brand and hence the product to take off, offering Sara the chance to work on her brand on full-time. Today, according to Forbes, she has a net worth of about $1.1 billion! There are many free streaming services in the world, but they are often restricted due to geographical limitations. If you want to access these site read our bog website unblocker
John Stevens
John Stevens who works as a serial entrepreneur, faced a life filled with ups and downs. What defined his life was though his path to success was far from smooth, he never, even for once gave up on trying. Instead, he perceived each of his failures and setbacks as stepping stones to success, until at last he built his own multi-million-dollar empire!
His path to success in entrepreneurship was initiated with a chain of unsuccessful ventures. Though he gave the best of his efforts, his first business ventures bore immense financial losses and failed to gain traction in the highly competitive business markets. However, instead of letting his failure bore him down, Stevens saw it as an opportunity for growth and development.
He sought to minutely analyze each of his failures to identify the key lessons that he could learn from it. Thereafter, he channelized his learnings from these lessons while procuring his next business venture.
Steven further recognized the vitality of adapting oneself to the constantly evolving market dynamics and embraced the concept of pivoting. Thus, when he faced a business model doomed to failure, he sought to make bold decisions to redefine his products, target audience or even took up an entirely new business concept. He realized how by adapting to the changing demands in the market, helped him reveal new opportunities, transforming his failures into stepping stones to attain success!
Jacob Warwick
Like many of us out there, Jacob Warwick too was unsure of what he would do after he graduated from high school. In his fickle-mindedness, he sifted from one job to another, and often worked random hours to make his sustenance.
It was in his early 20s that he got a shot as an entry-level journalist at NBC news. Soon, it turned into a video editing job at the Discovery, which exposed him to various avenues of digital marketing. It was then that Jacob realized his passion for marketing.
What followed next was a story of profound determination and resilience, as Jacob proved his worth with several startups trying to hire him. He began initially with junior marketing roles and soon enough made it as a marketing strategist.
It was even before he realized that he had spent already five years in Silicon Valley. In 2015, he was hired by Xerox as their youngest-ever marketing director! Jacob found it hard to believe his own luck and was quite taken aback. Unfortunately, due to some problems, he left Xerox after spending a year in the company.
However, it did not slow him down, for he decided to start his own company and today, Jacob is the CEO and co-founder of Discover Podium! Running at a little over three years, the business has already secured a rank of over $1 million in revenue!
These three inspiring success stories of ordinary people making it to success reveal before us, how one need not be superhuman to be successful. After all, all that you need to attain success is determination, courage and the resilience to never give up even in the face of failure!