BUSINESS
Best Applications of Yard Signs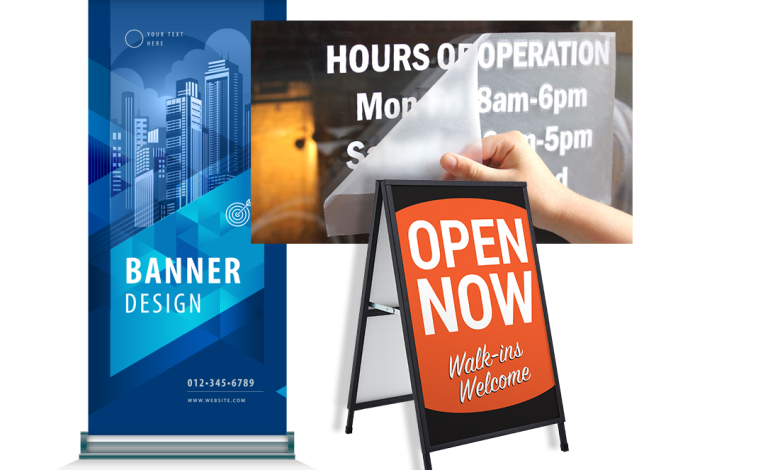 Yard signs are lightweight, affordable, and highly portable. Hence, it is not surprising that large, as well as small businesses use them to target potential customers.
Nevertheless, it is a versatile tool that can be used for various purposes. You can use them for practical, as well as promotional purposes. If you are wondering where you can use yard signs, we can help you out. We are going to list the top applications for custom yard signs.
Home Business
Working from home comes with its own advantages. However, you might miss out on steady foot traffic you otherwise could have enjoyed in a more conventional retail environment. When you position a yard sign well, it will help in capturing new customers by appealing to anyone walking or driving by. In case your city allows, you place a yard sign at the end of your block and one at the closest intersection. Unlike many other signs, such as banners, they are easier to remove.
Garage Sale
Want to advertise your yard sale? You can use yard signs printing. every weekend, many garage sale enthusiasts drive around to invest money. Surely, you would not like them to miss out on your sale. But make sure that you are choosing a bold color scheme so that it is noticeable from a distance. This also adds to the impact of the yard sign. You can also order your sign in different shapes to make them attractive.
Security and Privacy
You can keep your home secure by installing lawn security signs. They can help in keeping away unwanted visitors, A sign that is professionally made and durable is an affordable investment. You can make them a part of your home security system. You can get custom yard signs for discouraging behavior, such as walking across the lawn, door-to-door soliciting, and parking in front of the driveway.
Political Campaign
The days leading up to the election day make all the difference. This is the reason lawn signs or magnetic signs with your name are staples of a campaign. You just need to make sure that there are enough in stock at your campaign headquarter to hand out or sell to supporters and volunteer. A yard sign has to include your and your office's name. In case you have additional space, you can add an attractive slogan or your campaign website URL.
Celebrations and Parties
Are you organizing a party? Adding a little flair to your next gathering with yard signs. No matter whether you are hosting an anniversary party or summer BBQ at a local park, a bright yard sign can make it easier for your guests to find out the adequate location. Based on the size of the event, you might have to get multiple yard signs for directing people toward the trash, food stations, restrooms, etc.
Raising Awareness
Yard signs or magnetic signs printing can be useful if you want to draw the attention of people toward a certain cause or issue. Use it to invite others to become a part of the movements. Make sure that you give a concise summary of the subject on the sign. Don't forget to add a phone number or website address for the onlookers to get additional information, if they want.
Welcome Home
Is your partner coming home after a work tour? Or is your daughter coming back after three years of college? Make their homecoming more special with personalized yard signs. With them, you can tell your loved ones how they missed while they were away. A sweet welcoming home sign can surely evoke an emotional reaction from them.
Conventions and Concerts
Regardless of how much you have prepared for a massive convention or a sold-out concert, you can use a little more help and time. When you have to direct large crowds, informational signs are very effective. Your event's attendees will appreciate the prominent yard signs you have put out to direct them to specific areas, such as will-call, ride-share pickup, or registration.
Now Hiring
In case you have to amp up your hiring process, you can get custom help wanted signs. It will speed up the process. They tend to be more visible than a generic window sign. It makes sure you are in control of what goes into the sign.  Moreover, you can save more time by including non-negotiable requirements, like experience required or minimum age.
Real Estate
There are multiple real estate agents out there and they can use yard signs for marketing properties for lease or sale. With them, you can stand out from your competitors. It will help you get noticed. But when you are printing them, you can put some thought into the color scheme.